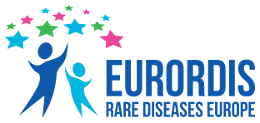 Corporate Relations Manager
EURORDIS - European Organisation for Rare Diseases
Paris, France
About EURORDIS - Rare Diseases Europe
EURORDIS is a unique, non-profit alliance of over 700 rare disease patient organisations from more than 60 countries that work together to improve the lives of the 30 million people living with a rare disease in Europe. By connecting patients, families and patient groups, as well as by bringing together all stakeholders and mobilising the rare disease community, EURORDIS strengthens the patient voice and shapes research, policies and patient services.
Key tasks & responsibilities in the position
Effective engagement of EURORDIS' corporate constituents;
Meet annual corporate funding targets;
Set and monitor funding targets and strategy.
Details of the position
The Corporate Relations Manager (CRM) manages the development of EURORDIS' relations with corporate constituents and is also responsible for identifying, cultivating and soliciting their support, both financial and in-kind. Meetings are organised and prepared in liaison with the CEO. The CRM is also responsible for ensuring the avoidance of conflicts of interest.
The CRM is responsible for meeting an annual funding target as well as for defining and implementing the strategy to establish long-term partnerships and to strengthen existing relationships with the corporate sector, with special focus on augmenting and diversifying funding from health sector companies beyond pharma/biotech, and from companies outside the health sector. Management of funding for recurring programmes and annual events is monitored with Heads of Department.
Experience and skills/qualities
Minimum Bachelor's degree and 5 years' professional experience in non-profit organisations or equivalent business setting with a demonstrable track record in developing partnerships and generating revenues, ideally with knowledge of the health sector.
The position is recruited for EURORDIS' Paris Office. Candidates must have the flexibility to be able to travel up to 20% of their time on average.
The successful candidate will be autonomous and highly driven, able to work under pressure; and with good organisational skills. S/he will be an excellent communicator and relationship builder and able to work closely with a wide variety of people.
English native speaker or native-level fluency in English with excellent written and oral communication skills is a must and a good level in another European language would be desirable.
Application
CV and cover letter to AshleyCrick@michaelpage.fr.
Don't forget to mention EuroBrussels when applying.